The V-Monster Version 3...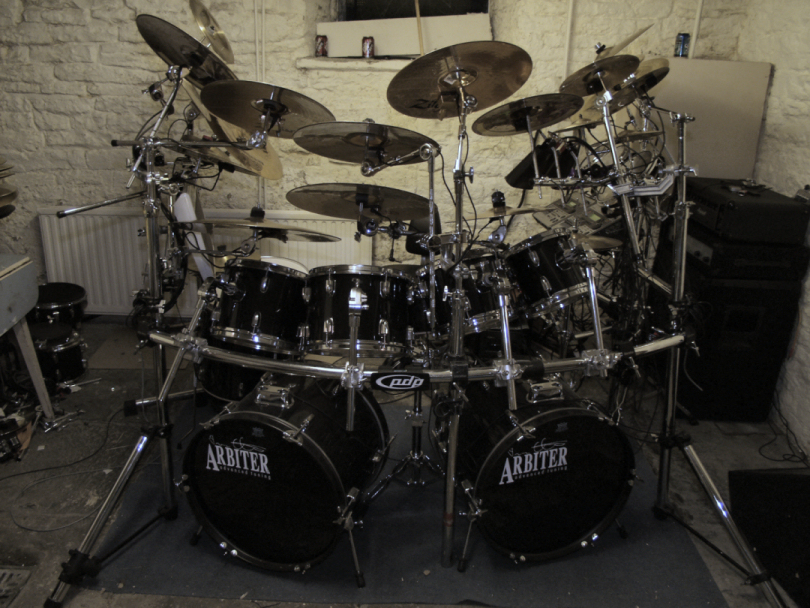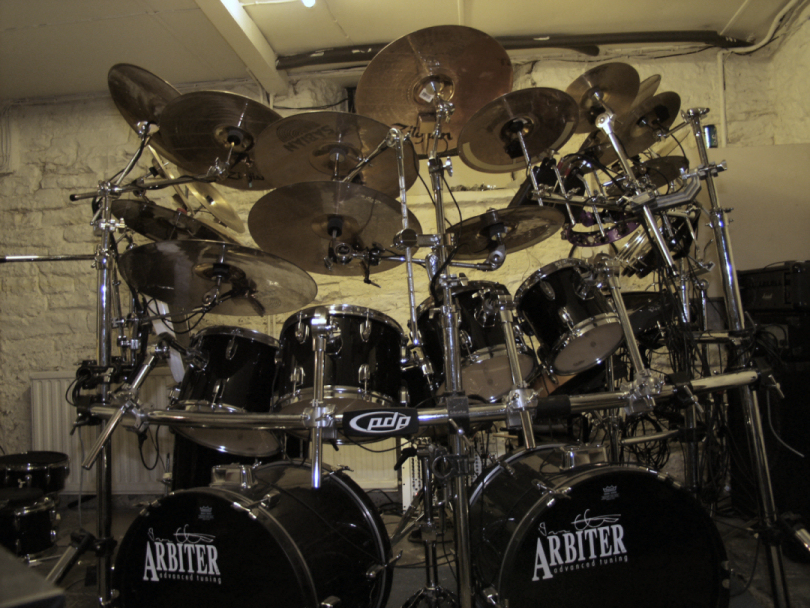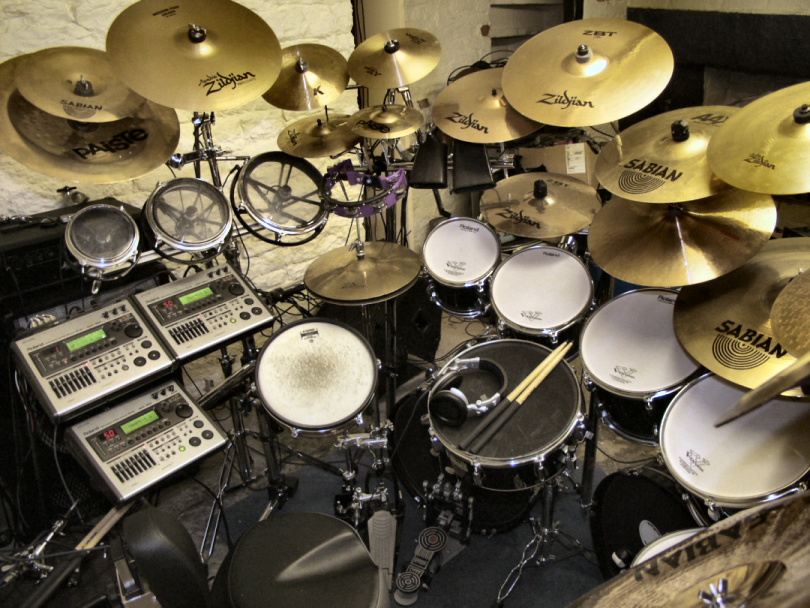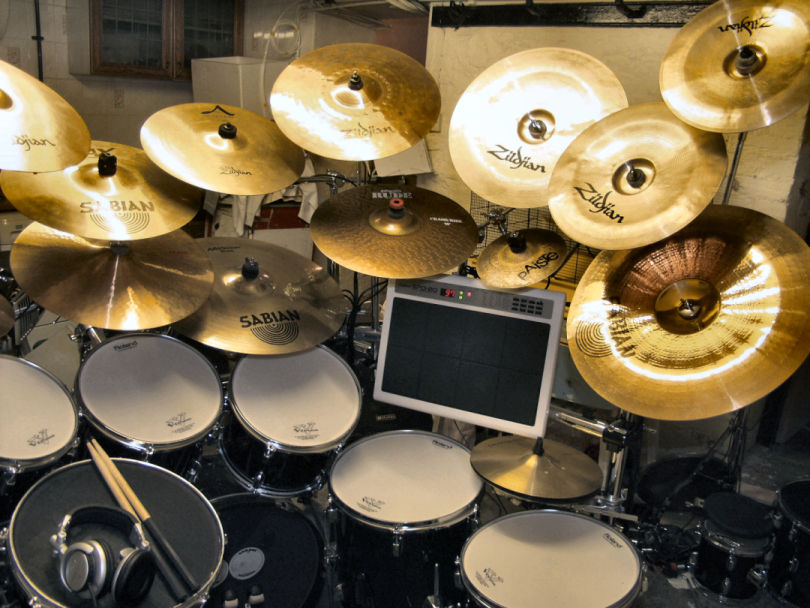 A world-first... Elect-ro-totoms!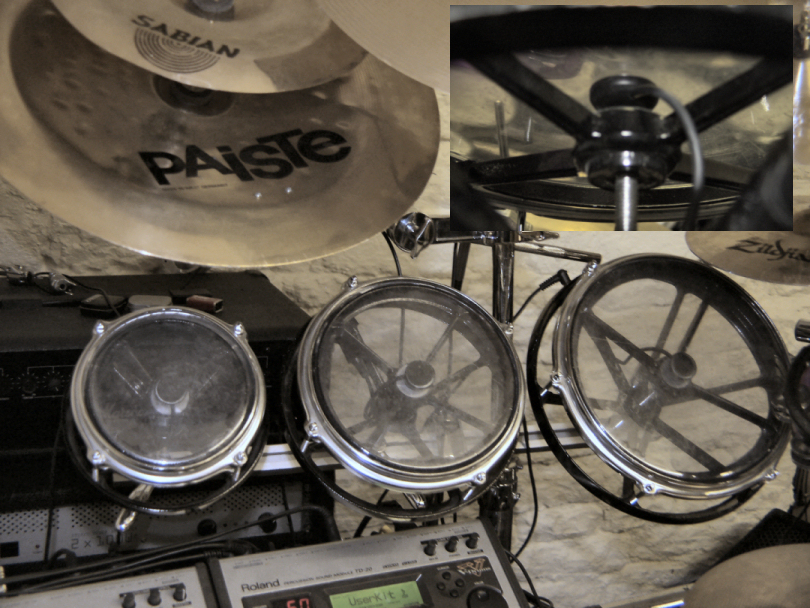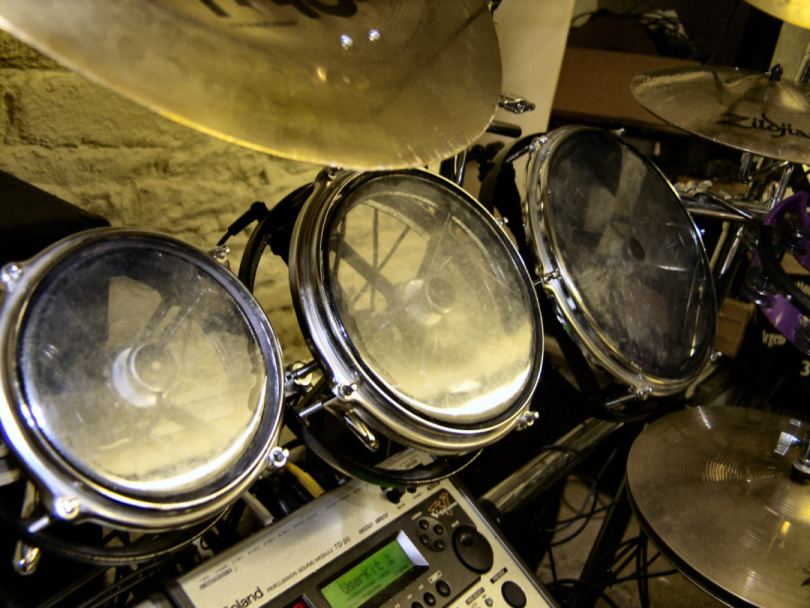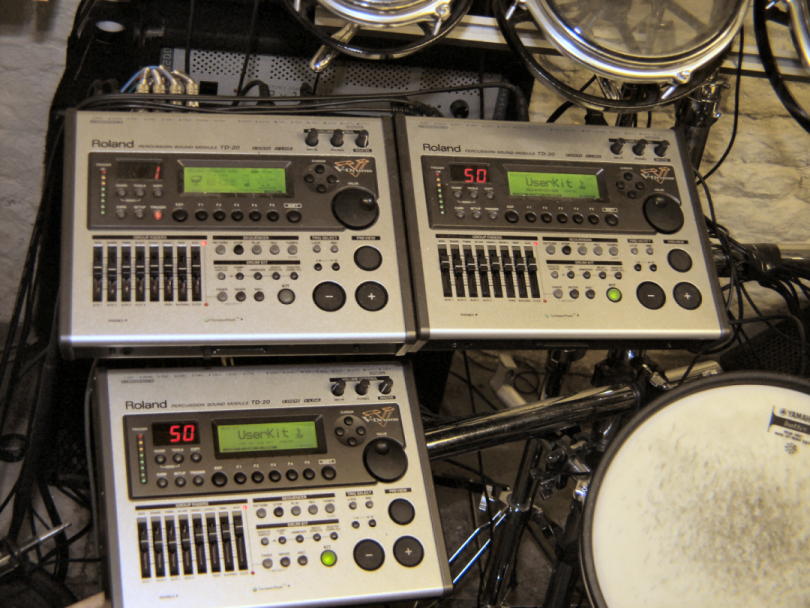 You can tell how old the Paiste china is - it says "Made In West Germany"...
The Sabian 12" AAX Mini Chinese is on a DW Cymbal stacker.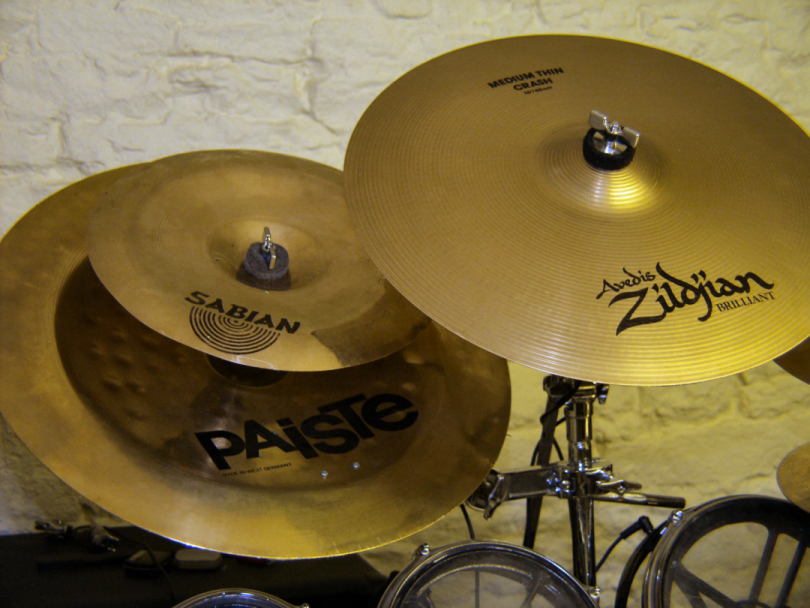 Splash central...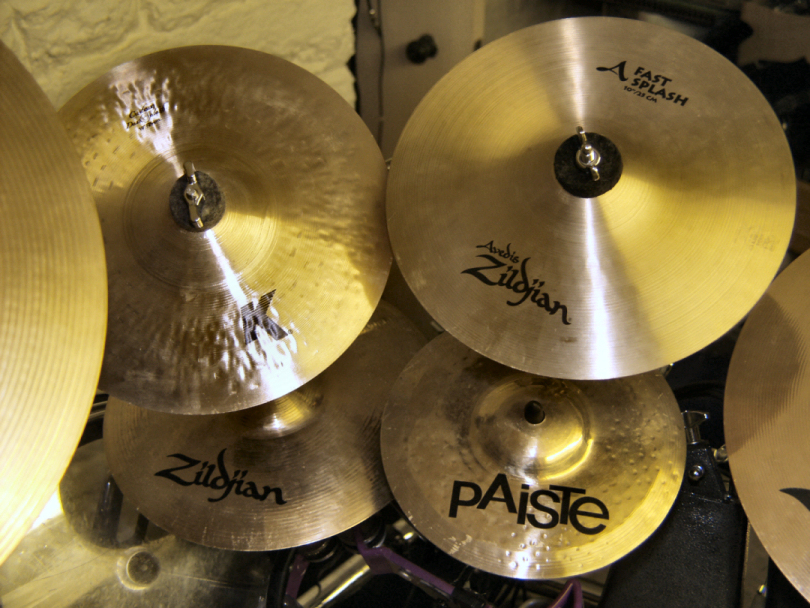 ... and crash city.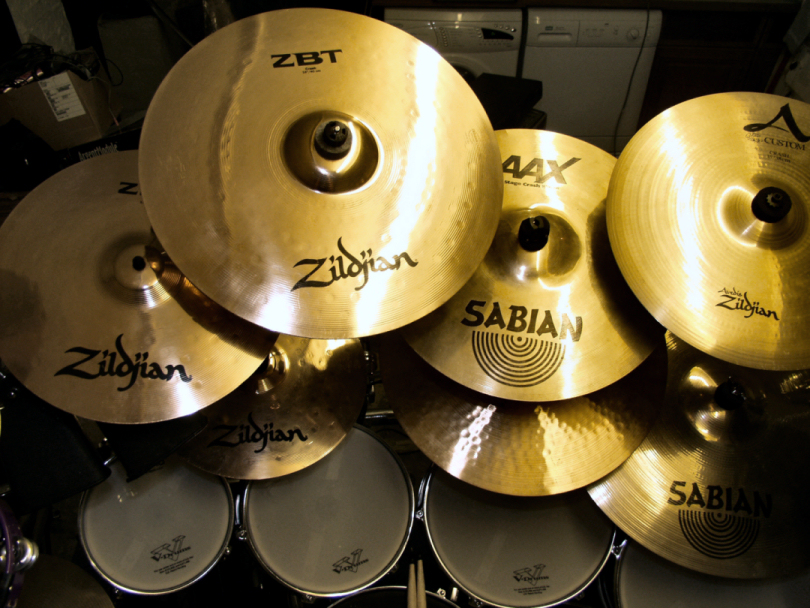 Rides a-go-go...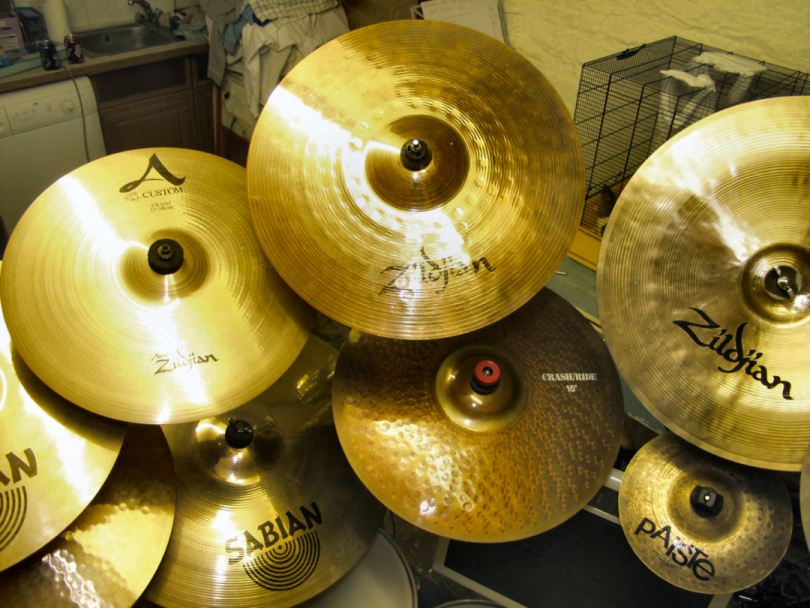 China-town.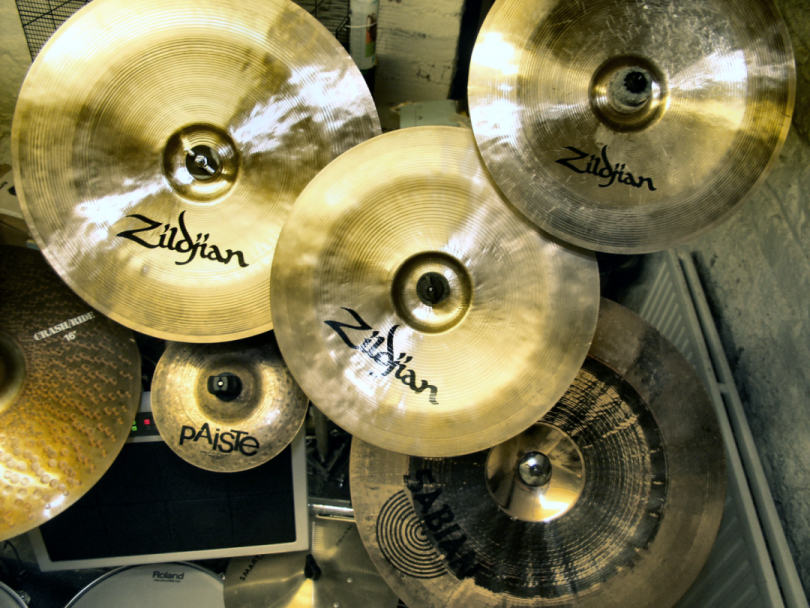 Ooops... nice crack!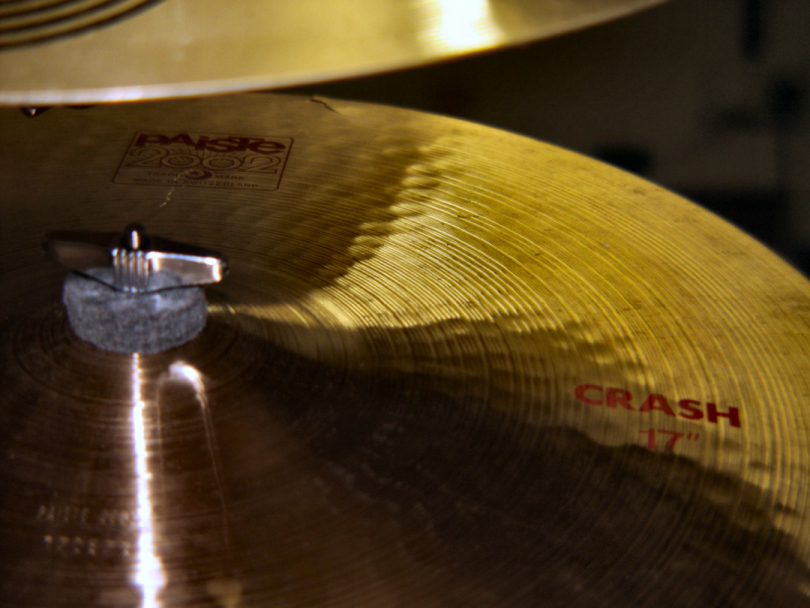 And another...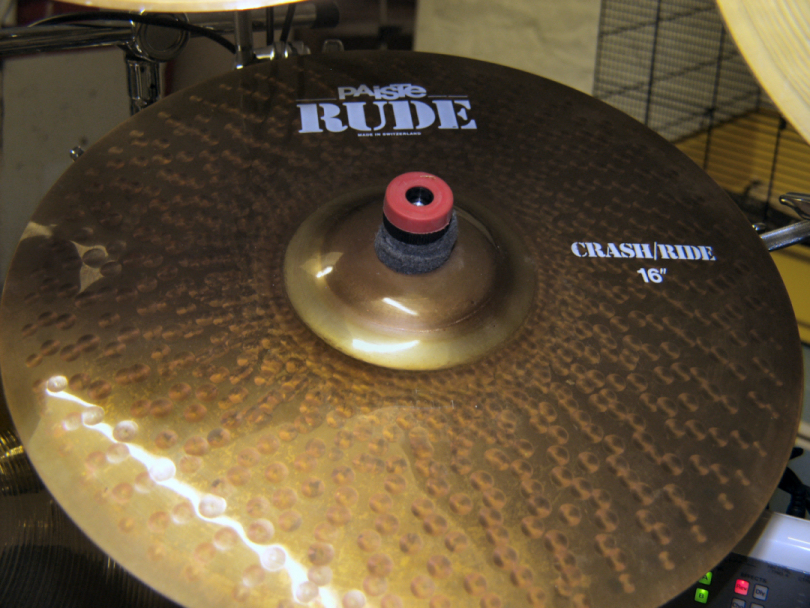 A 20" Sabian AA Medium... triggers beautifully.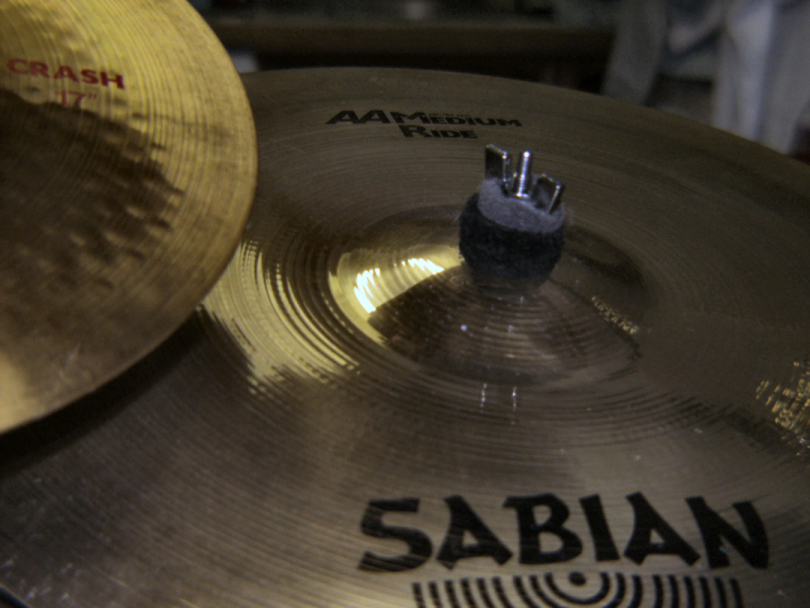 The percussion department.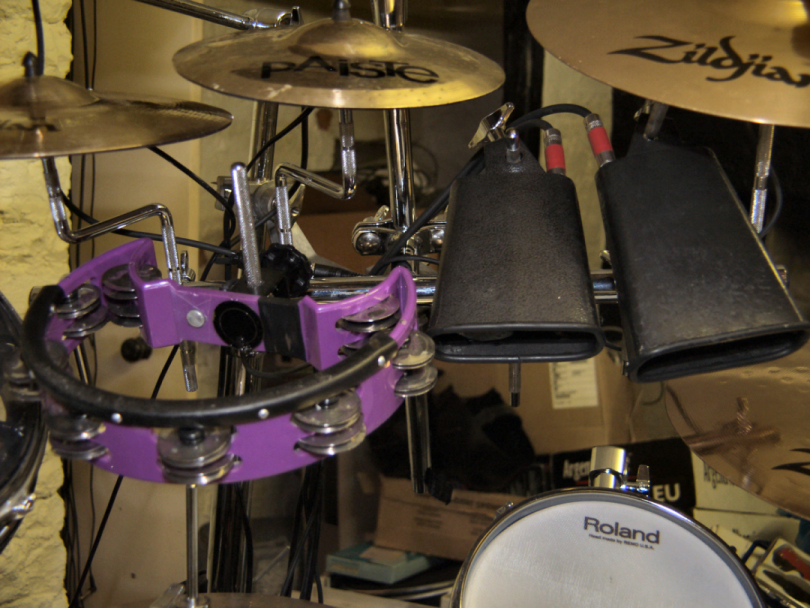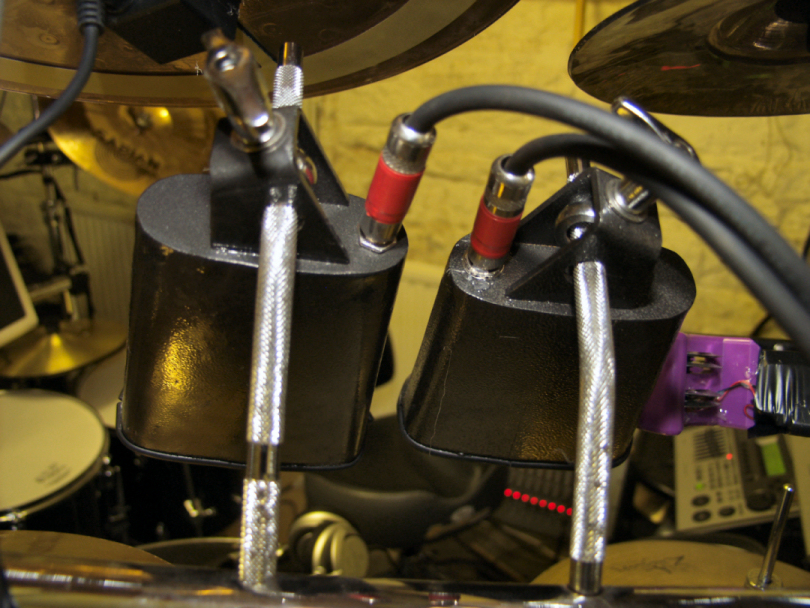 Another world-first... the secret of the Electro-tam!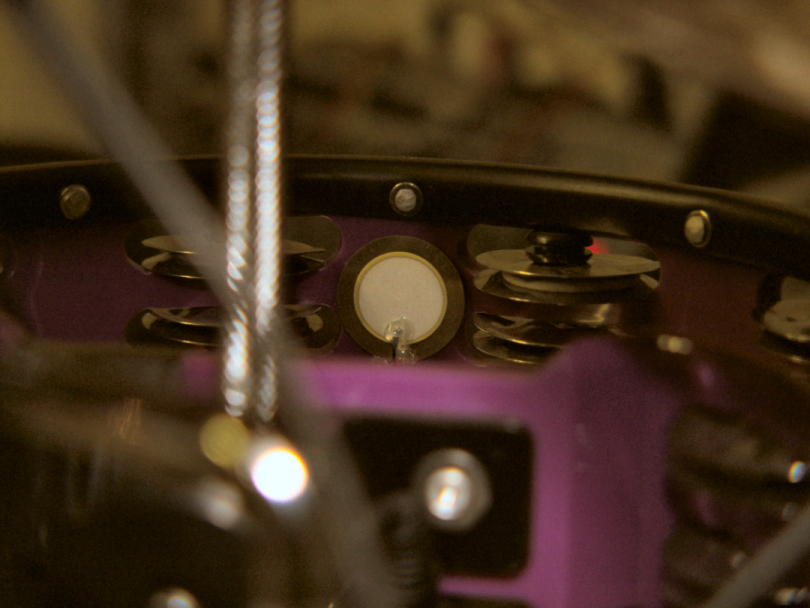 Ah, that's what you do when Smartriggers fall apart!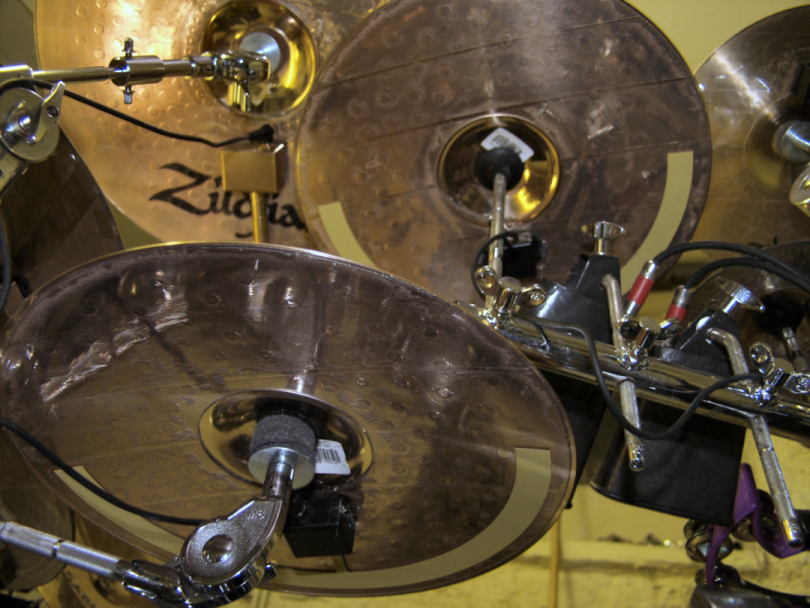 Nice work JMan! The gold spray paint works!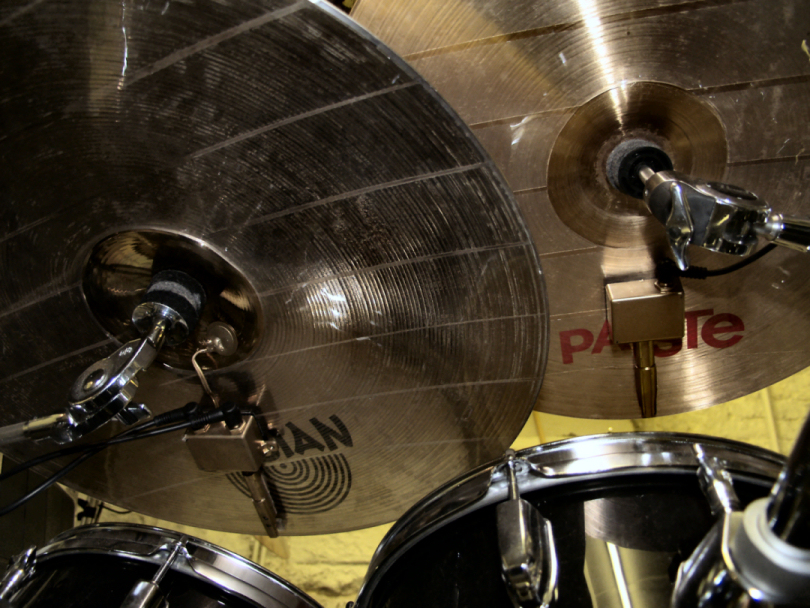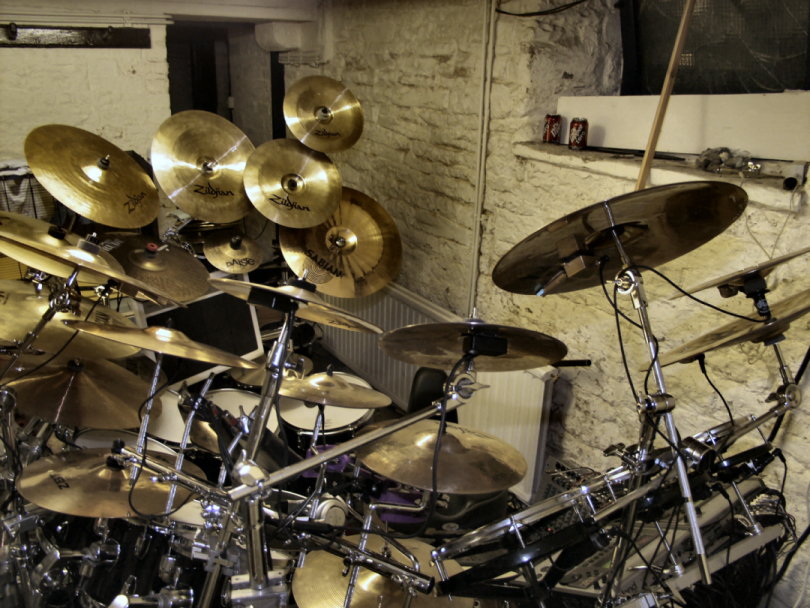 I'd like to thank the guys in the drum department at Electro Music in Doncaster who have supplied most of the component parts of the V-Monster, have patiently listened to my insane requests, and come through every time. Without these guys, I would have just had to go somewhere else!

Tribute to JMan - we've seen his so many times, I thought I'd better show him mine!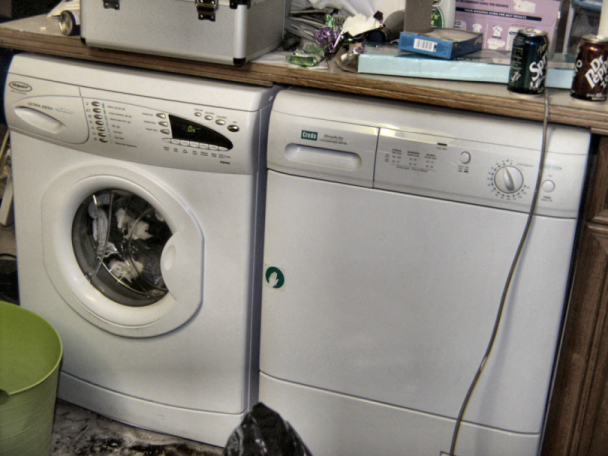 VDRUMS.CO.UK
Quick 30-second page just to get something on here for now...
Here's a few links in the meantime...
VExpressions - Awesome Roland programming - get yours now!
http://www.vexpressionsltd.com/
Kit-Toys Trigger Cymbals
EDrummer's Partner
EDrum for Free
Derksens.com
http://www.derksens.com/Beatnik_mirror.htm
Pintech Europe
Hart
Harmony Central Electronic Drum Web
http://www.harmony-central.com/Drums/EDW/
Build Your Own Customized Electronic Drum Set
http://www.csua.berkeley.edu/list-archive/prospective-lscs/msg00245.html
Tapeswitch - Instant Chokes!
Proper Cables... for men!
http://magicpocket.co.uk/scsibobs/index.php
Music4Drums
http://www.music4drums.net/index.html
DrumGroove
http://www.drumgroove.com/drumg/DrumGroove.htm
DrummerWorld
Virtual Drummer School
http://www.virtualdrummerschool.com
Will update and add more... eventually!